Customer Service management CRM
Build customer loyalty with professionnel and personlized support
USE EUDONET TO MAKE YOUR CUSTOMER SERVICE A SUCCESS
Increase productivity with Eudonet customer service management CRM
Simplify customer support request management
The wide variety of support request entry points increases the complexity of processing requests. With our online support request solution, Eudonet offers automated resource allocation management and simplified support. A computer telephony integration (CTI) solution can be implemented to facilitate call management.
Put your support teams in a position to succeed
By centralizing your customer support actions in the CRM, Eudonet provides you with a 360-degree view of your customer base. Your support teams use this knowledge base to gain efficiencies and tailor responses based on customer history.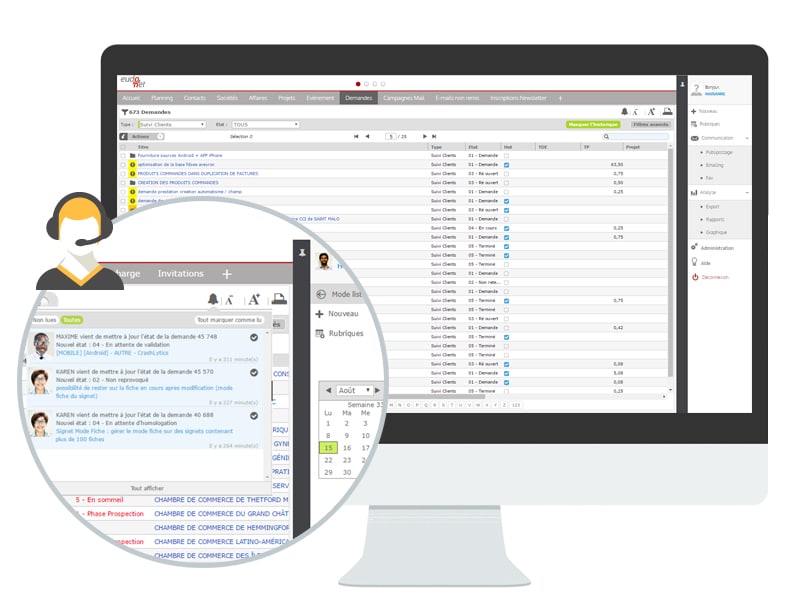 Close more sales with better customer relationships
The most profitable business deals for an organization are often those with the best follow-up. By giving you the ability to access all the exchanges and sales made with your customers, Eudonet's CRM facilitates your account monitoring and enables the development of cross-selling and up-selling strategies.
Adopt a professional sales approach with our customer service management tool and plan relevant re-engagements while regularly monitoring your prospects to earn sales.
Boost customer satisfaction and build loyalty
Customer service helps highlight certain shortcomings and re-evaluate the quality of a service or product. Eudonet enables you to be responsive to requests and provide personalized support to your customers. Turn a threat into a business opportunity by developing a close customer relationship during these exchanges.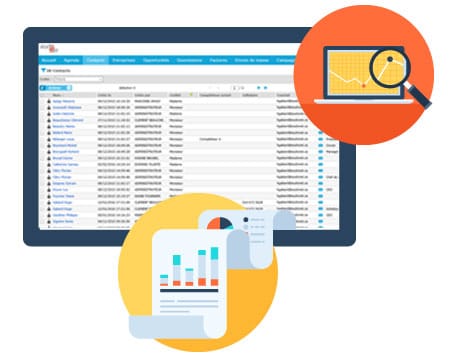 Optimize your customer support resources/h2>
Optimize your customer support resources
Survey your customer satisfaction rates by sending them a questionnaire after providing support. The Eudonet analysis tool also allows you to freely edit reports on your responses: types of requests, slow and intense periods, etc.
Make the right decisions
Whether you want to prioritize certain requests or optimize your resource allocation, Eudonet helps you improve your customer service management.
A QUESTION ? CONTACT AN EXPERT!
BÉATRICECRM Expert