Effectively manage your partnerships
Boost your visibility by making optimal use of your partnerships
How do you manage your partnership agreements?
Grow your relationships
Take advantage of having a centralized overview of your partnerships in order to broaden your offer. Having up to date information means you can formulate proposals that are adapted to your partners and implement high quality partnerships. Whether you're dealing with student placements or international academic relationships you can develop your partnerships in Quebec, across Canada, or worldwide.
With Eudonet, centralization means time saved. So, you're offering your teams the ability to manage your partnership agreements via a toolkit of customizable opportunities. Track the development of these partnerships with ease: status, conditions, expiry, etc.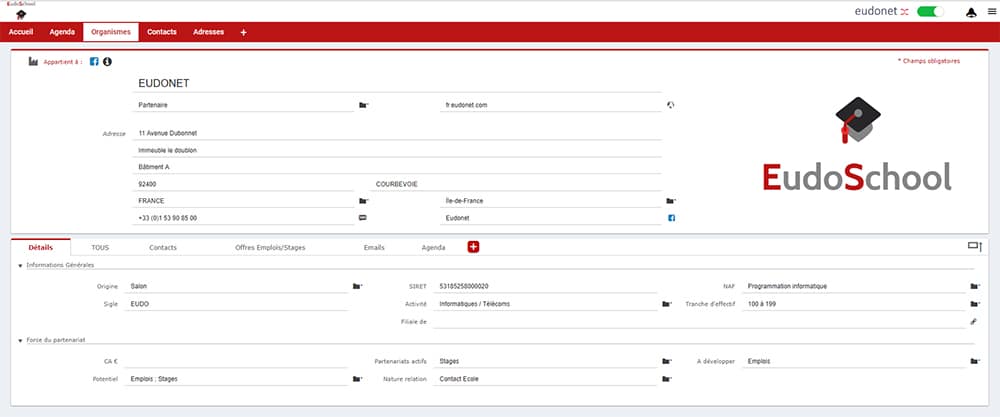 Develop partnerships with the help of your graduates
After spending a number of years at your institution, your students develop a sense of belonging. Once they have completed their studies, your graduates become full-fledged ambassadors to their new employers. Would they be willing to hosting interns and new colleagues from your institution, for example?
With Eudonet, your Business Relations department can get graduates involved in partnership development strategies. You can also automatically update your graduate database with a specialist Alumni Association management platform such as AlumnForce.

Simplify fundraising
Fundraising campaigns, donor and patron relationship management, donation administration management (tax receipts), allocating donations to projects and missions: to do all this you need a tool that can simplify tracking.
Your Eudonet CRM ensures transparent tracking. Having all functionality centralized into our solution means your teams can access up-to-date data at any time and work more quickly and efficiently.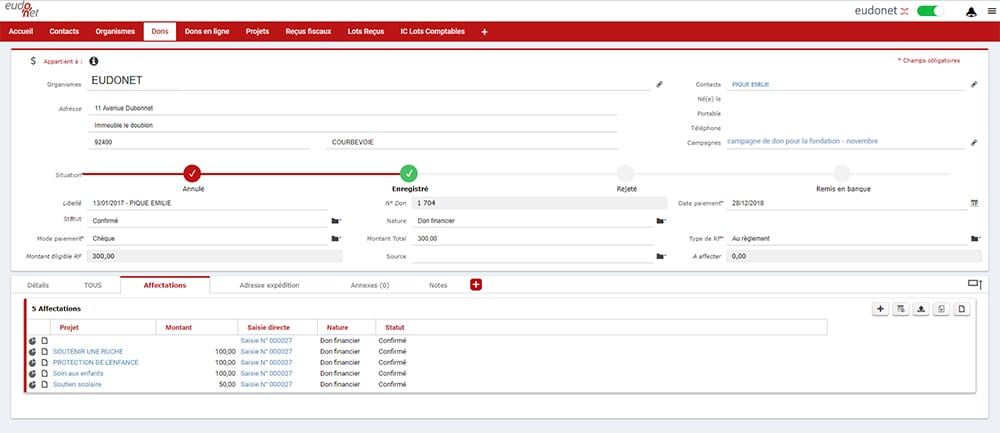 A QUESTION ? CONTACT AN EXPERT !
BÉATRICE CRM Expert