Manage your donations more serenely and effectively
Save time by optimizing your fundraising
How can Eudonet CRM help you to simplify donation management?
Process your donations by type
Each and every donation is important for the future of your organization and the work you do. It doesn't matter whether it's contribution in cash or in kind, every single one supports your association, foundation or NPO to do the work you do.
With Eudonet CRM you can clearly track every donation, record and allocate them to a charitable campaign or project and group them according to type. This means you can easily retrieve information on them using a range of selection criteria. But that's not all! The rapid data capture form gives your team an additional productivity time-saver.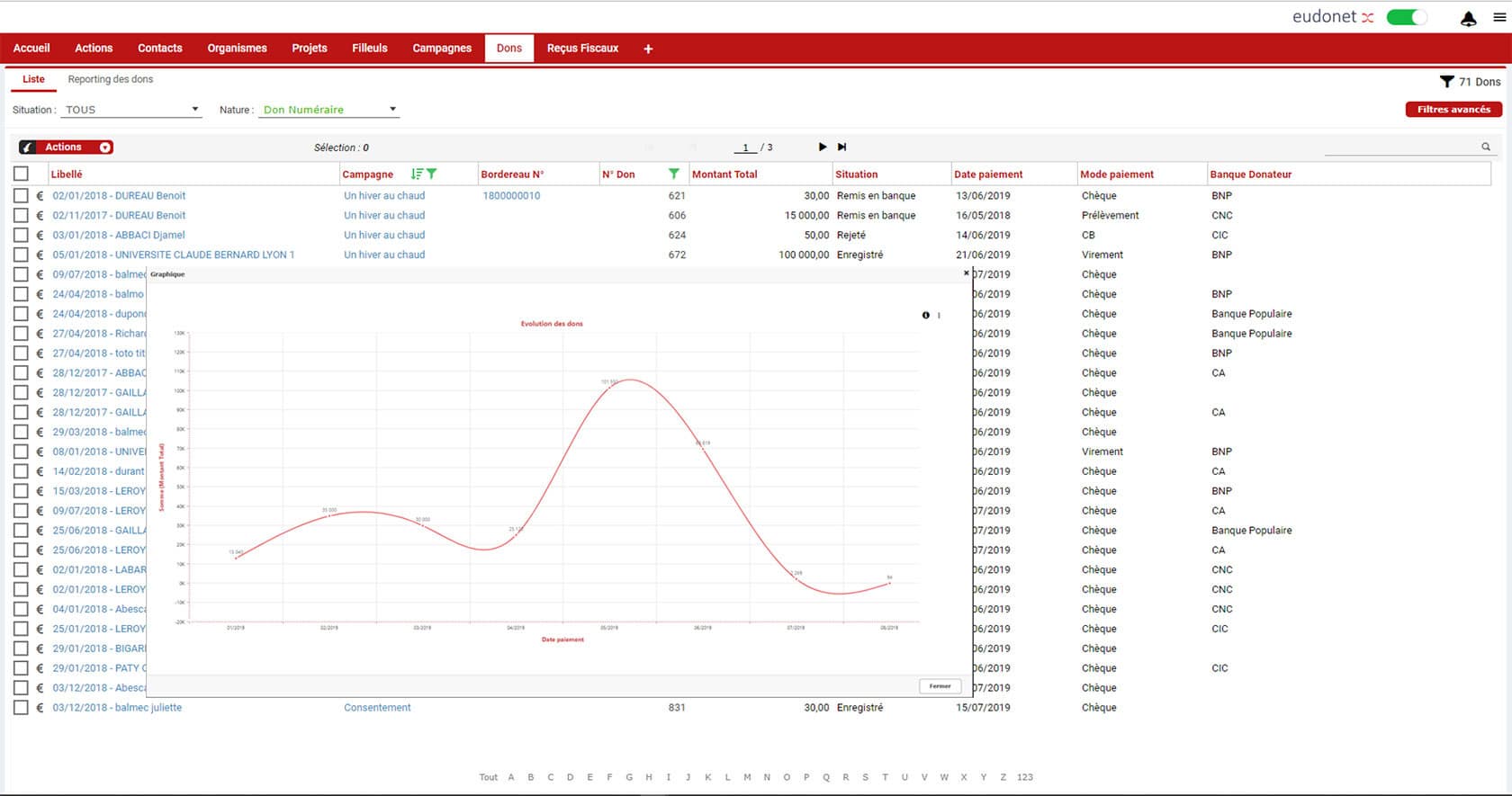 Simplify your data collection process
You work day after day on implementing and communicating community cohesion, charitable and humanitarian projects. To be able to concentrate on this aspect of your work you have to be able to simplify your fundraising.
With a Eudonet CRM and its bank mandate management tools, you can manage deposits into banks and financial institutions efficiently by automating regular direct debit donations. You can fill out deposit slips for cash and checks and track the progress of your fundraising with summary graphs, reports and statistics all via the CRM.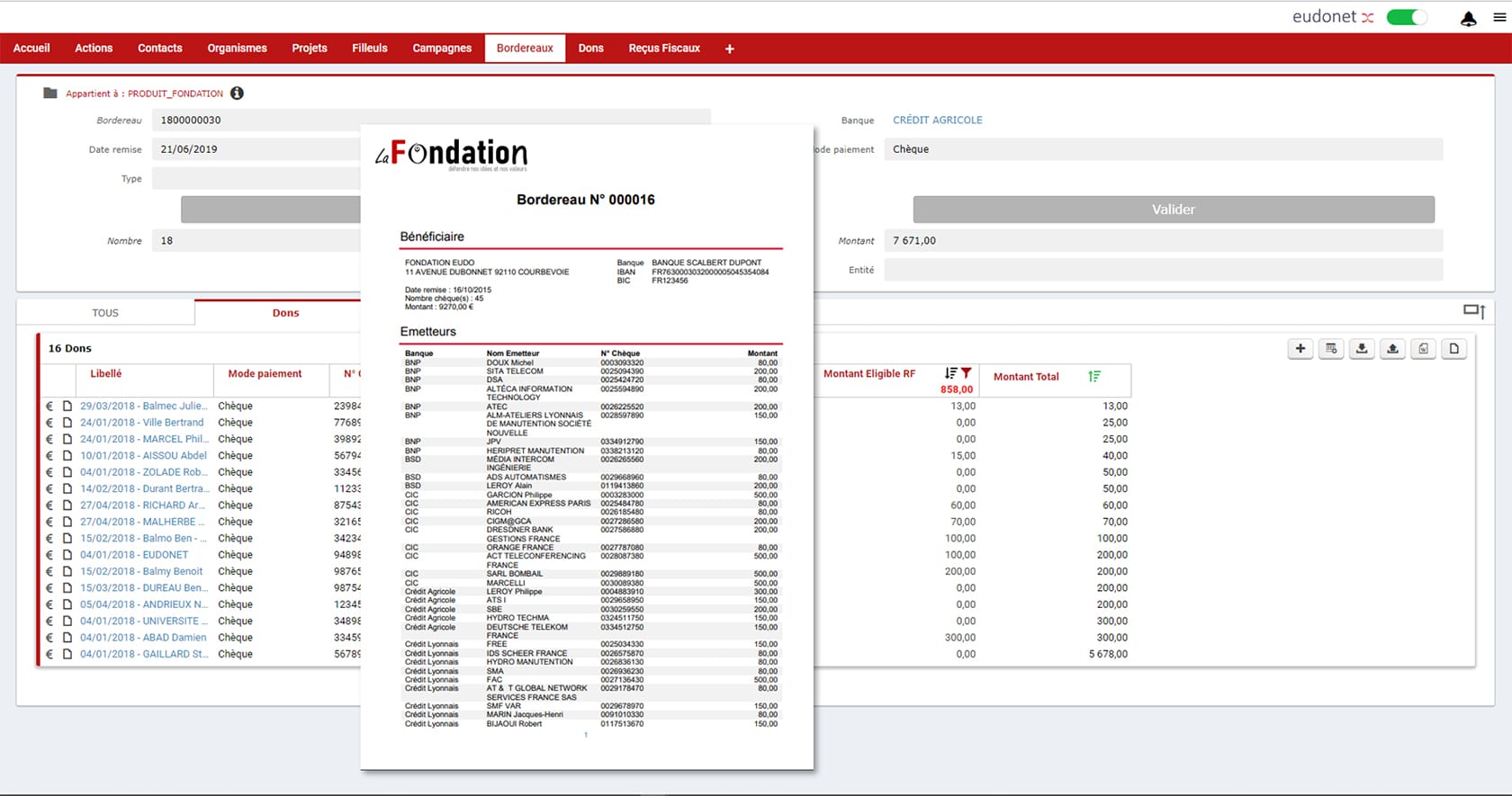 Fill out your tax receipts with ease
Because altruism is valued and recognized, you have to be able to offer a tax receipt in return for any act of generosity. This affords the donor a tax rebate as thanks for having supported your association, whether in cash or in kind.
With the Eudonet CRM software, you can fill out your tax receipts according to your own internal processes, whether that means individually or in batches, dispatched digitally by email, posted on-line and accessible via an extranet site, or in hardcopy and dispatched by mail.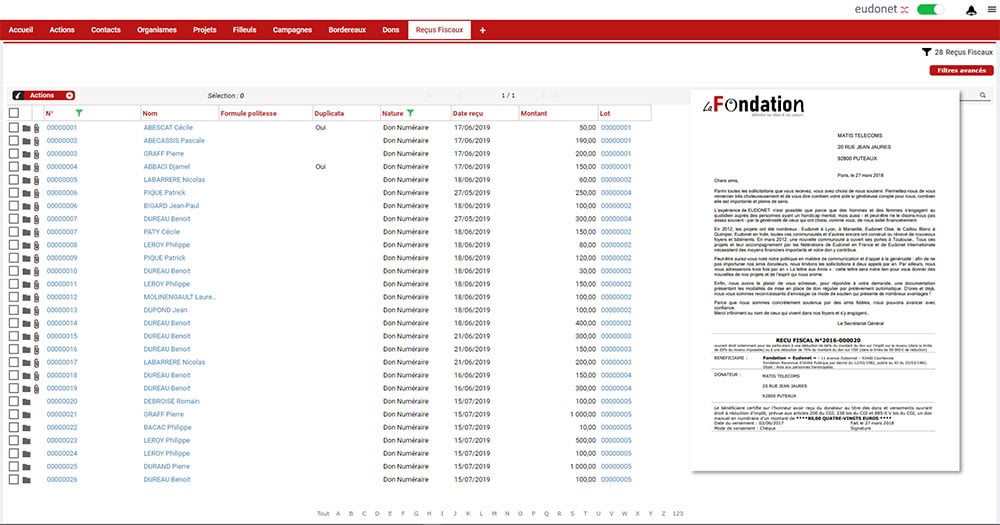 A QUESTION ? CONTACT AN EXPERT!
BÉATRICECRM Expert