Maximize candidate recruitment and student enrolment
Increase interest in your institution
How do you accumulate new opportunities and process applications?
Maximize applicant tracking for your institution
When you carry out communications campaigns and organize events you encourage applications and student recruitment. You have a number of levers at your disposal including email, social media, Open Days and student fairs.
With the Eudonet marketing tools you can implement targeted, multi-channel communications. Measure the response to your campaigns via tracking links, responses from recipients of on-line invitations and surveys, QR Code sign-in, etc. Because you may not have access to WiFi during fairs, Eudonet offers off-line mode functionality and external form interfaces allow you to import information you have gathered directly into your CRM as soon as you are back on line. You can quickly and easily update your prospects data by importing your lists into Excel, text or CSV.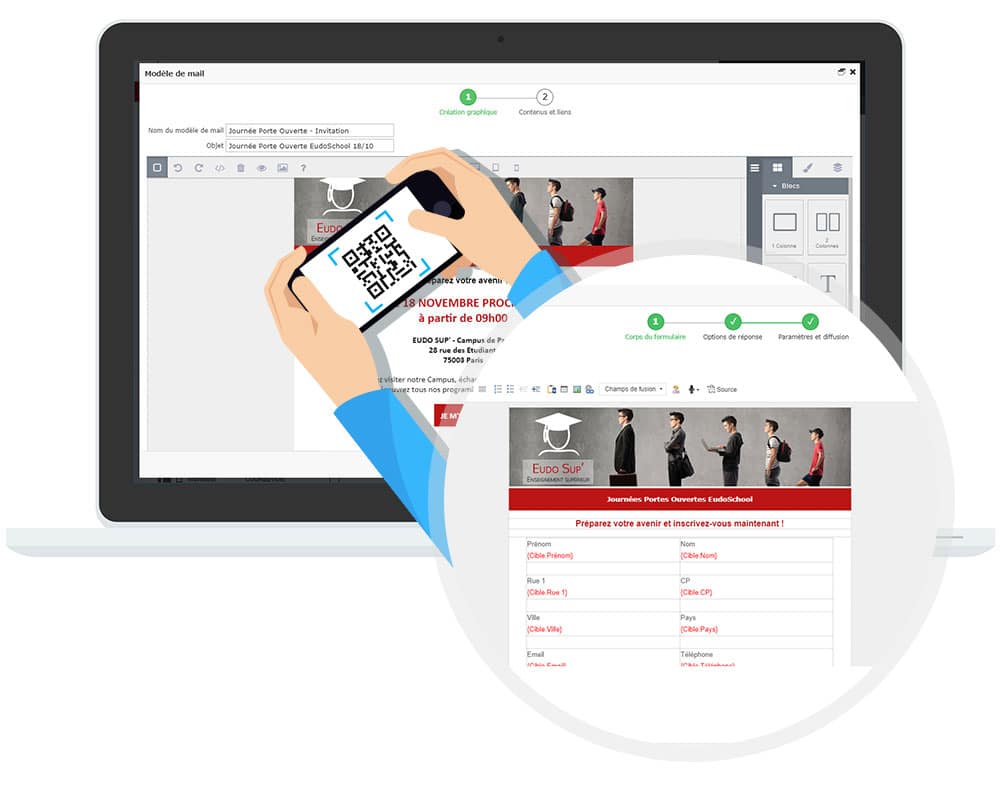 Manage applications with ease
During the applications phase, prior to entry into your institution, you need to know that each file is complete. The Eudonet portals allow you to gather all of the required information and documents in real time.
Send out reminders quickly and easily, and give your Development Department (or Recruitment Team) the opportunity to manage the different stages of enrolment via Eudonet CRM including the appropriateness of an applicant based on their background and the completeness of their file, admission based on test results, competition and panel decision. Also, by interfacing on line payment solutions with Eudonet, you have the advantage of being able to track payment of a range of fees.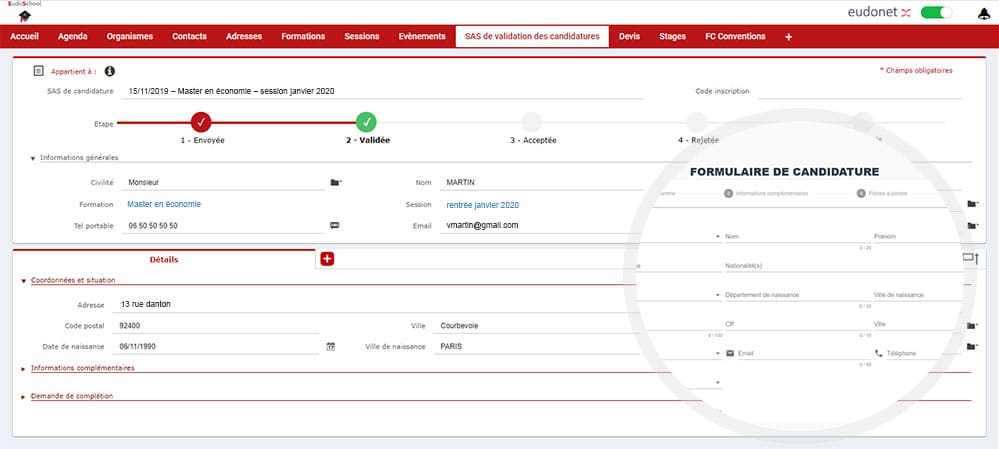 A QUESTION ? CONTACT AN EXPERT !
BÉATRICECRM Expert