Be more efficient with our shared interactive planner
Organise your day-to-day business and select the right participants to work on tasks with you.
A shared planner at the centre of your organisation
Guarantee success with the Eudonet CRM shared planner
Internal meetings, external appointments, dedicated time for project development, etc. Whether you're in the office, travelling or working remotely, managing your time is key to successfully delivering your projects.
Eudonet CRM combines all of your daily functionalities: post all of your meetings and activities for the day, week, month, by task or file listing. View a snapshot of the information you need to carefully manage your priorities and efficiently meet your deadlines. You can set alerts, programme repeat tasks and also programme time off. You can also set an entry to confidential so that only you are able to see the file content.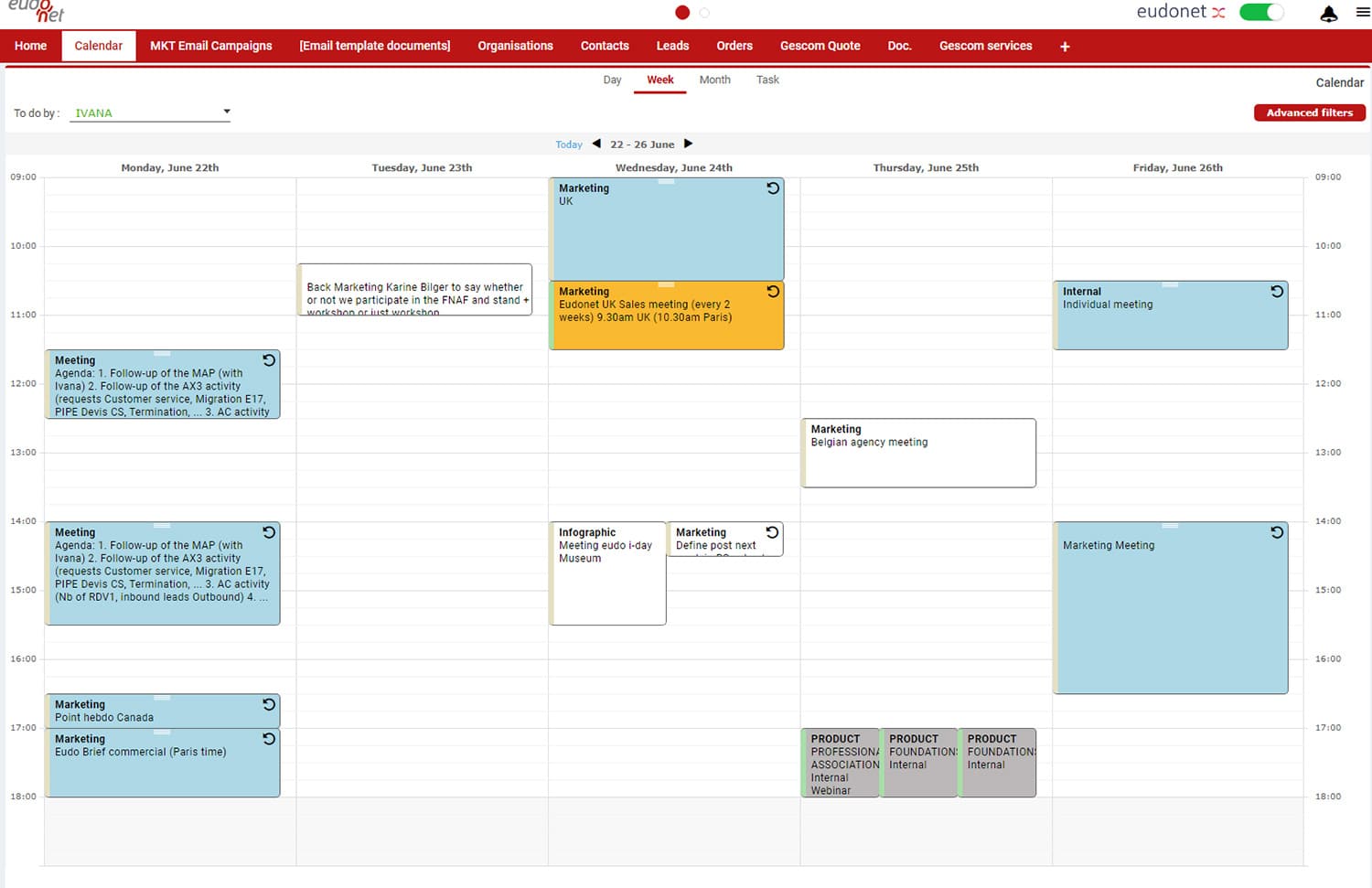 Promote partnership working for all tasks
Key to your growth is being able to work in partnership with others. Therefore, being able to organise your teams' working time will add to your success.
With the Eudonet CRM shared diary, you can manage your organisation's resources (meeting rooms, audiovisual equipment, vehicles, etc.) and check that your project partners are available. By assigning them appointments, tasks and meetings you can distribute the workload evenly and share all the information they need to complete their allocated projects.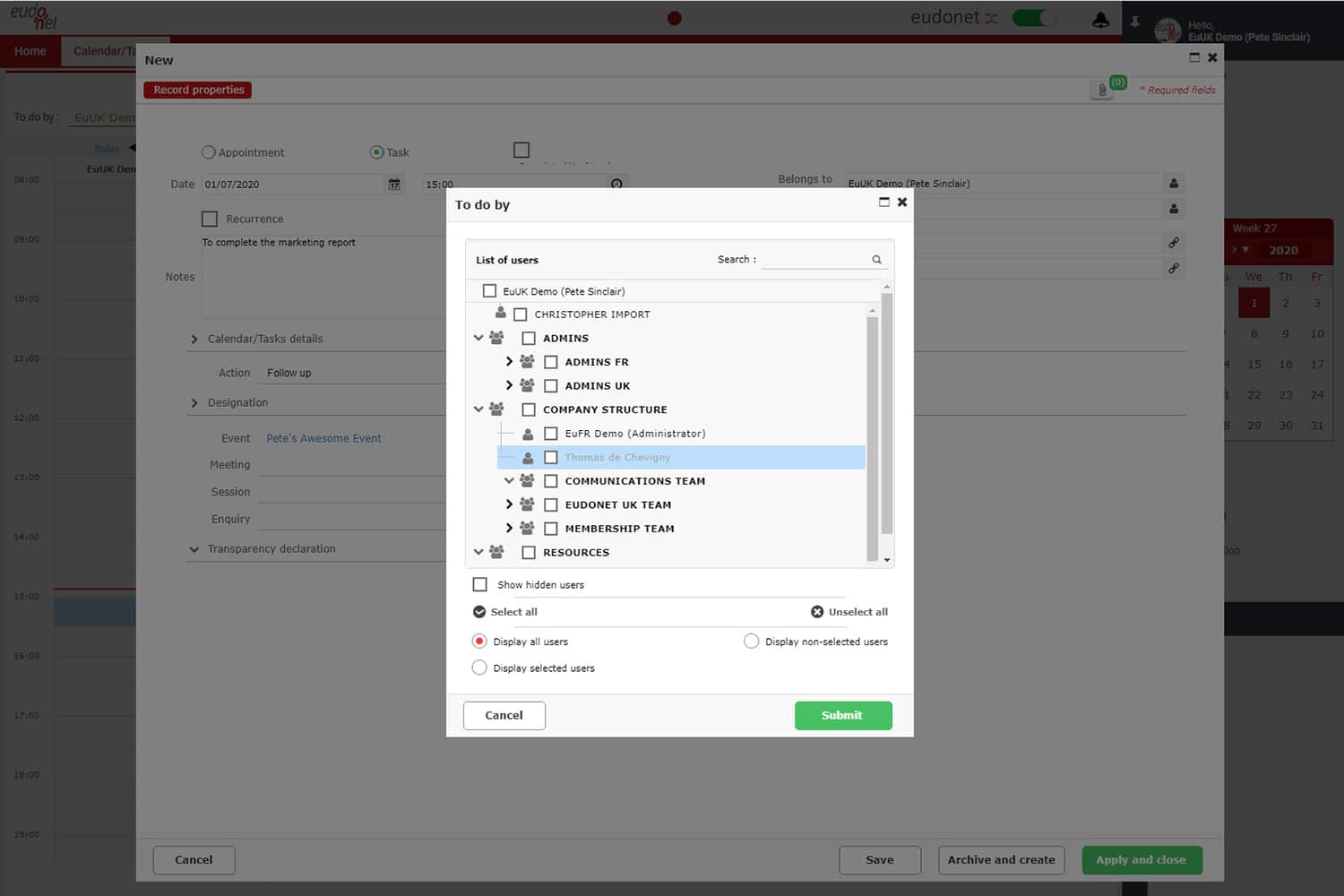 Track and forecast your interactions
A tool that allows you keep a record of all your interactions, especially when the person you're working with changes, is a great productivity asset and helps you eliminate missed opportunities.
Use your Eudonet CRM to track all your interactions with every one of your contacts: overview of meetings and completed tasks, expected tasks and schedule. Because it is shared and updated in real time, every department in your organisation can benefit from the same level of information.
Get the big picture and attention to detail
Get a birds-eye view! To properly manage your company's work flow, you need to be able to see the big picture. Macro-management in conjunction with micro-management are a huge advantage when it comes to informed decision-making.
With Eudonet CRM you can manage your teams more efficiently and they will be more productive. With our solution you can get a macro view of how well your teams or project partners are working, especially when it comes to client relationship management. Get to the root of any issue in just one click: display a micro view of each planned action so that you can mediate them.
A QUESTION ? CONTACT AN EXPERT!
BÉATRICECRM Expert