USE EUDONET CRM TO GROW YOUR BUSINESS AND RETAIN YOUR MEMBERSHIP
Centralize your data and profile your contacts with our membership management CRM
Today, communication is more than ever a key factor in the growth of non-profit organizations (NPOs). To communicate effectively with your members, it is important to identify their needs and take them into account when it comes time to engage them. By centralizing all profiles in the membership management CRM platform, Eudonet users benefit from comprehensive and up-to-date information to make their member relationships a success.
Simplify membership recruitment
Eudonet's membership management CRM features enable targeted recruitment campaigns. Whether by phone or mass email, the platform provides support through all the steps of recruiting new members, from establishing contact to signing a membership or partnership agreement.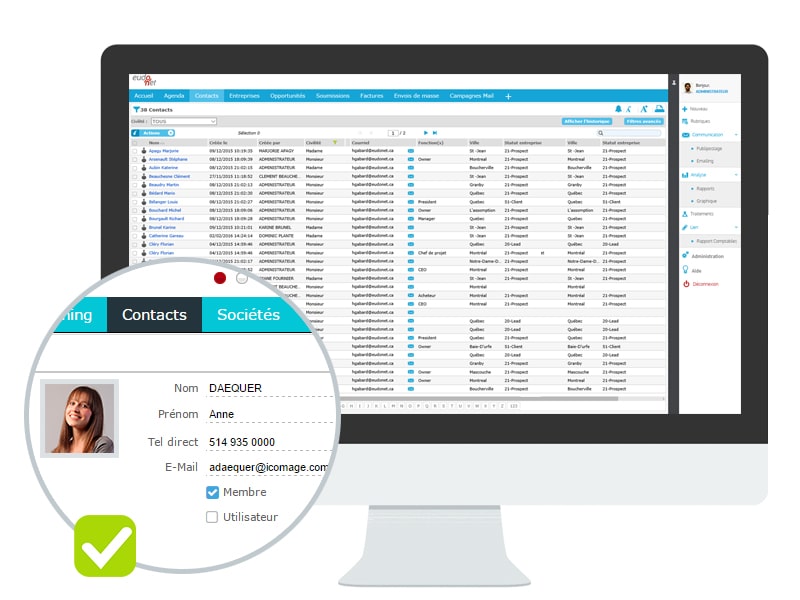 Build a lasting relationship with your members
Today, the use of CRM has become more widespread and is now commonplace in associations and federations. In effect, organizations of this type must retain their members to ensure sustainability. Provide a quality experience to your members, from their initial membership to the yearly renewal process.
Offer a better service and value your members
Enhance your membership by giving your members access to a personalized space where they can update their information and download their invoices. Give them visibility by displaying the members' directory in real-time. In short, don't simply provide them with quality services, become a partner in their success.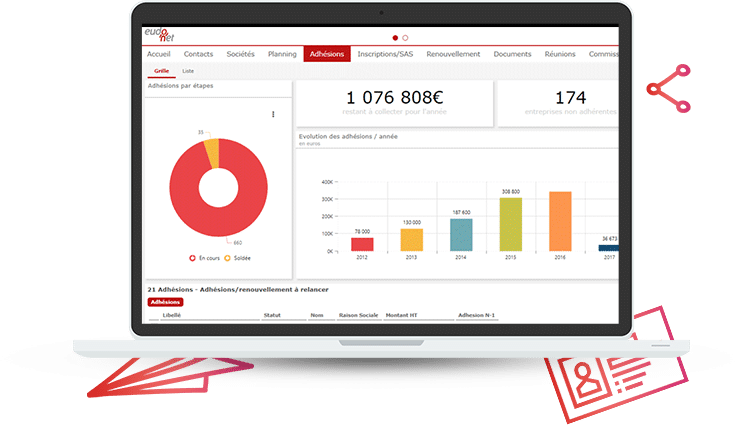 A QUESTION ? CONTACT AN EXPERT!
BÉATRICECRM Expert