Optimize your administrative management with Eudonet
A multi-function Invoice Management CRM
Electronic invoicing
Edit and send a high volume of personalized and multilingual invoices in just a few clicks to save a great deal of time and effort.
Eudonet software also allows you to track e-mail open rates and invoice downloads from your customers in real-time.
Tracking payments and reminders
Improve your cash flow by attaching a unique online payment link to each invoice. Following payment, the information is automatically saved in the Eudonet software and changes the invoice status to "settled". Reports such as the statements of accounts and the age of the accounts also assist you in your recovery activities.
Interface with an accounting system
Choose the Eudonet accounting interface and optimize your invoice and payment import processes in your accounting system: Acomba, Avantage, Sage50, Quickbooks or Accpac.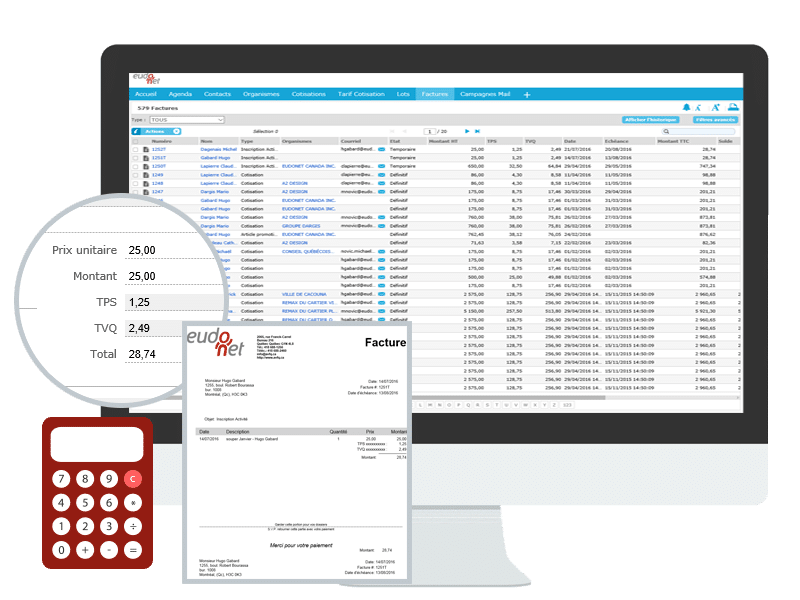 Benefit from a complete customer profile in your CRM
Best practice-approved by our clients
All too often, sales and invoicing information are found in different locations, complexifying management tasks. By centralizing all of this data, Eudonet gives you a 360-degree view of your contacts. The software allows you to follow the sales process from fundraising to payment tracking. You can rest assured that each sale will actually be billed and that your promotions will reward your best customers!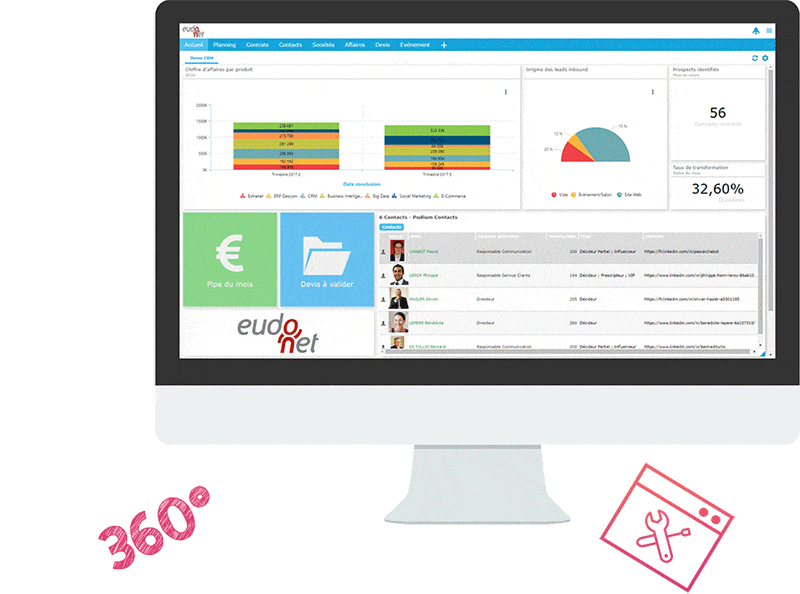 A QUESTION ? CONTACT AN EXPERT!
BÉATRICECRM Expert