Improved teamwork means greater efficiency
Enjoy peace of mind with Eudonet's range of collaborative functionality
Peak innovation for better performance
An at-a-glance overview of what's most important
To efficiently manage your organization it is very important that your colleagues have quick and easy access to a range of information. When you have a 360° overview you can organise your teams' projects and tasks more effectively and help them maximise their working time.
With Eudonet you can quickly and easily find any information that is useful to your work. Post your outstanding actions as a to-do list in Kanban, and look up a log of those that have already been completed including your tasks and appointments, your collaborative working notes and any attachments and appendices.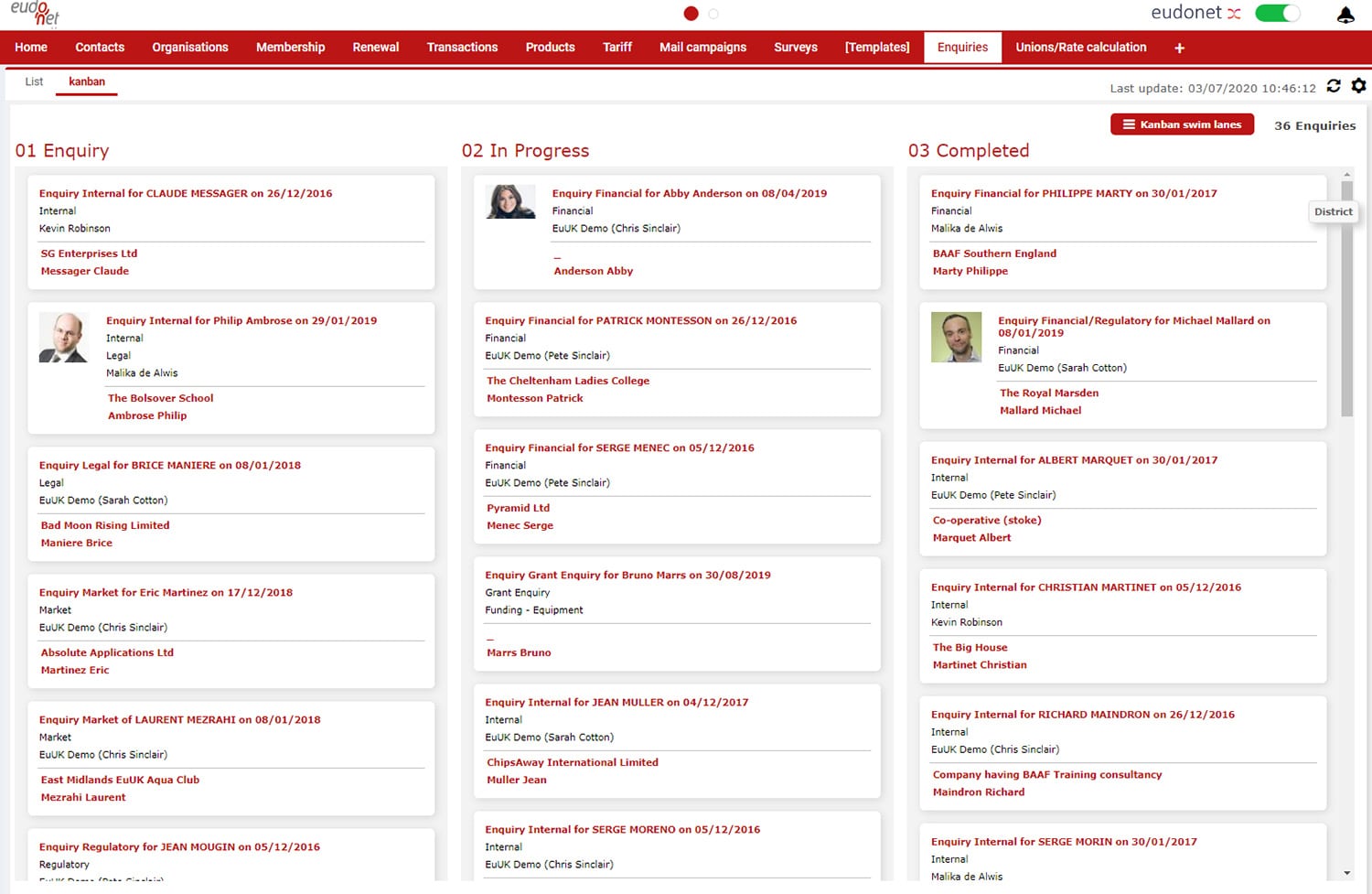 Enjoy peace of mind with our intuitive toolkit
You want the security of knowing your work wont be lost in case of a technical issue. Your productivity assets: rapid entry, automation and safeguarding your progress.
The Eudonet CRM solution is designed to be intuitive and to make it easier for your users to carry out their day-to-day work and properly implement their actions. We offer a wide range of functionality designed with improved productivity in mind: rapid entry, spell checker, voice dictation, predictive values under brochure headings, phonetic search, quick filters, reversal of last update, real-time auto save, postal address checker and automatic geolocalization, suggested email templates, and much more.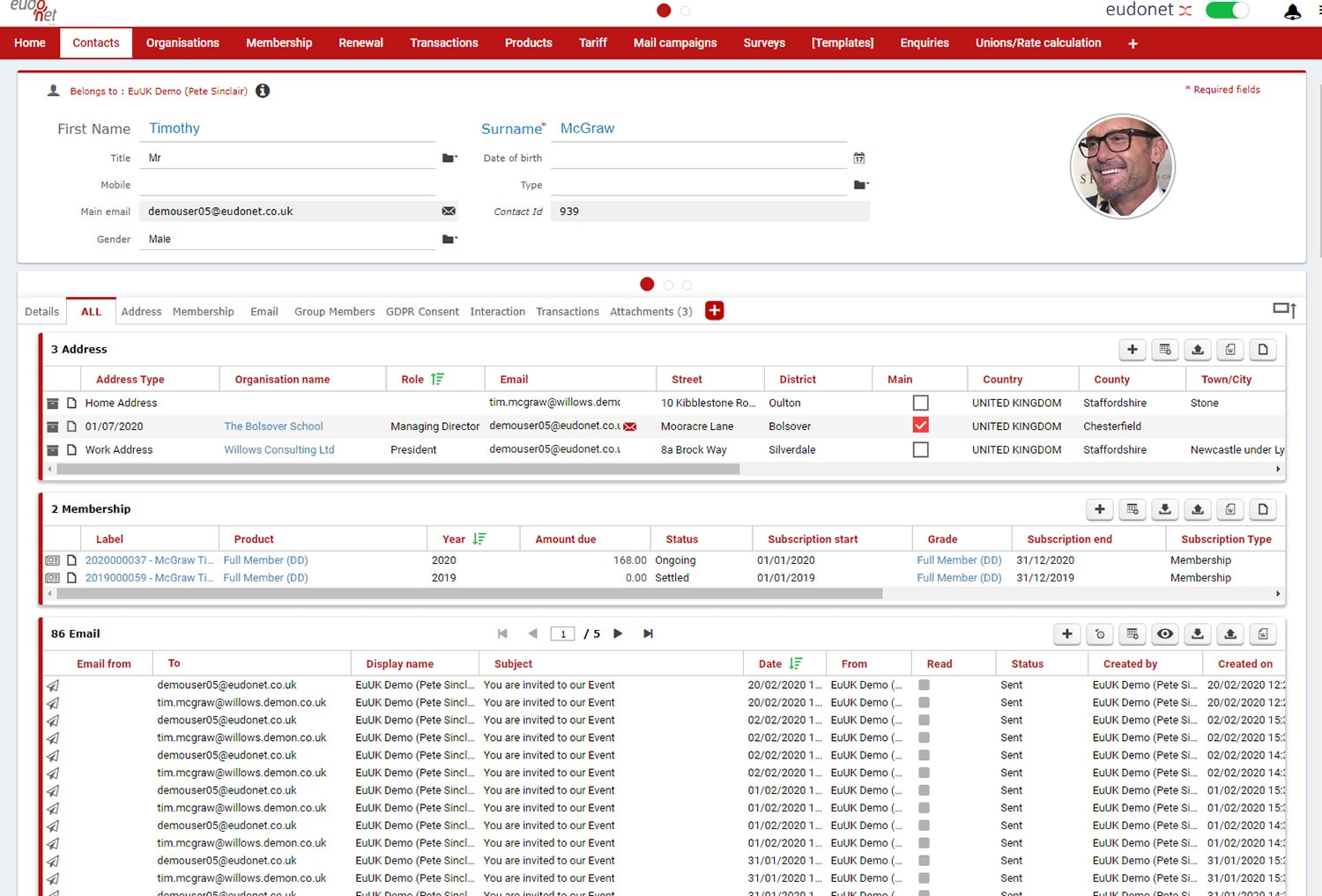 Simplify your data processing
You can only properly analyze high quality data. To obtain high calibre information you need to be able to work quickly and easily with your data and test their quality.
You can work on your Eudonet CRM database just as you would a spreadsheet linked to all of your data: column choice, links to folders, values updates, cross-look up, quick filters for each column, sorting, etc. Use your data for statistical analysis and mass processing on a selection of files without leaving the CRM.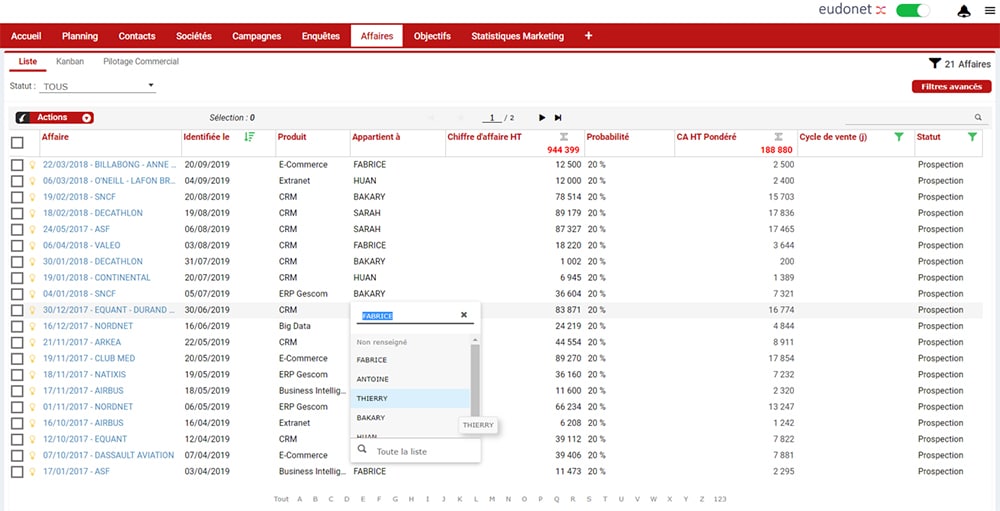 A QUESTION ? CONTACT AN EXPERT!
BÉATRICECRM Expert