Use our Extranet to transform your contacts into active contributors to your CRM
Empower your contacts and encourage sharing
Use our secure web portal to both save time and improve your contact relationships
Share data securely
Having a secure platform everyone can connect to is a huge advantage when it comes to streamlining your organizational processes and making it easier to share information with members, donors, partners, all other contacts.
Share data and work together securely using the Eudonet CRM Extranet. Whether you're working with public data (directory, addresses, service offers, documents) or sensitive data (financial information, home addresses, invoice tracking, etc.), secure authentication means you can share data from your CRM.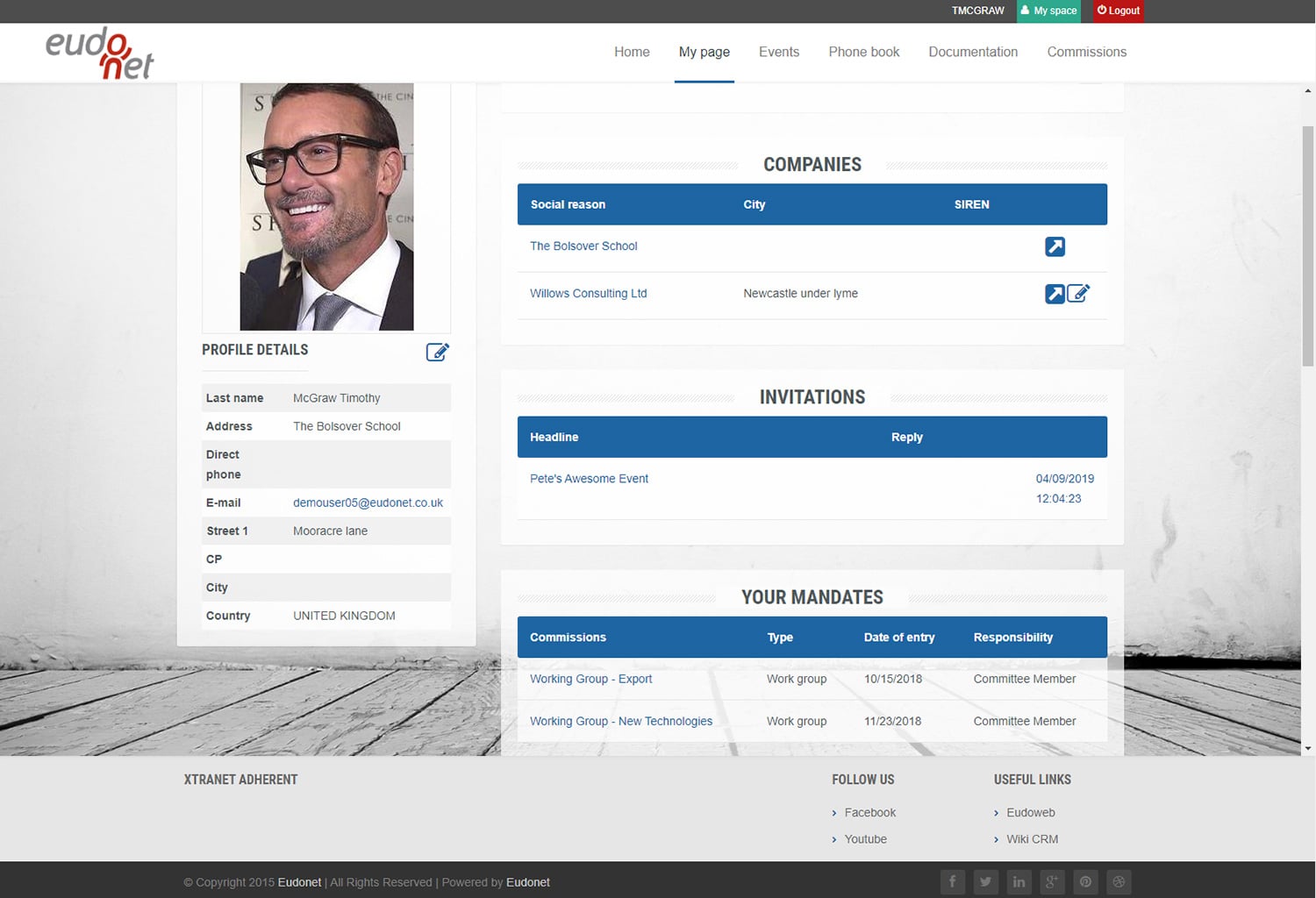 Promote partnership working with your contacts
Improve productivity within your organization by forging close working relationships with your contacts. To encourage this, you could set up a partnership workflow and work directly with them online.
With the Eudonet CRM, you can share your documents, plan and organise your meetings and agendas. Host them and send out minutes. By interacting more regularly with your contacts, you ensure your data (contact details, key information) is always up to date. And finally, your contacts can create requests so that you can respond to them quickly.
<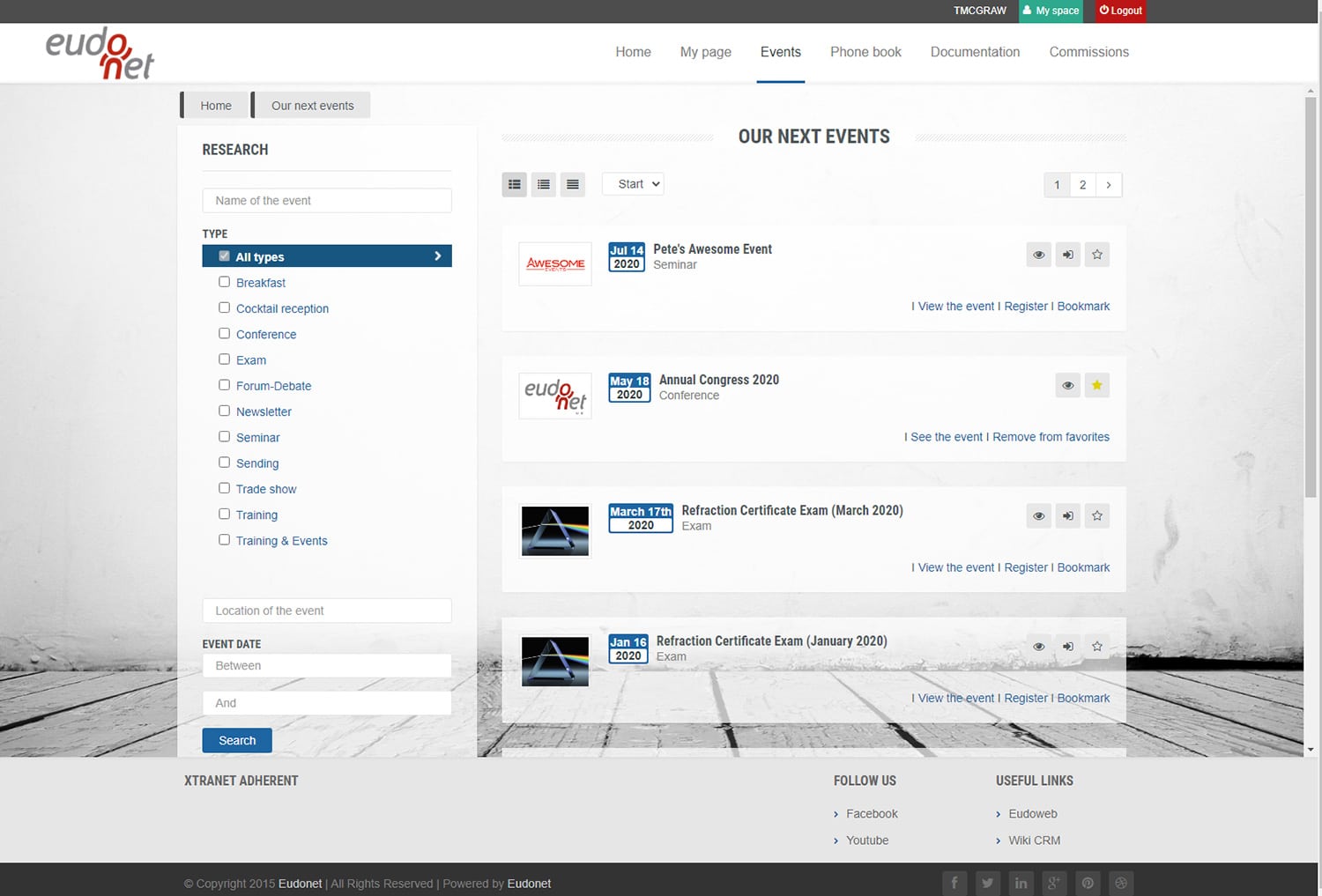 Expand your business opportunities
Implementing an extranet brings with it a range of advantages including the opportunity to grow your organisation. You can simplify sales and automate invoice creation thereby keeping your clients satisfied and encouraging their loyalty.
With the Eudonet CRM, your contacts can browse your catalogue of products or services, order and pay for their purchases on line. What's more, they can look up business reports and even register in just a few clicks for an event being organized by your company.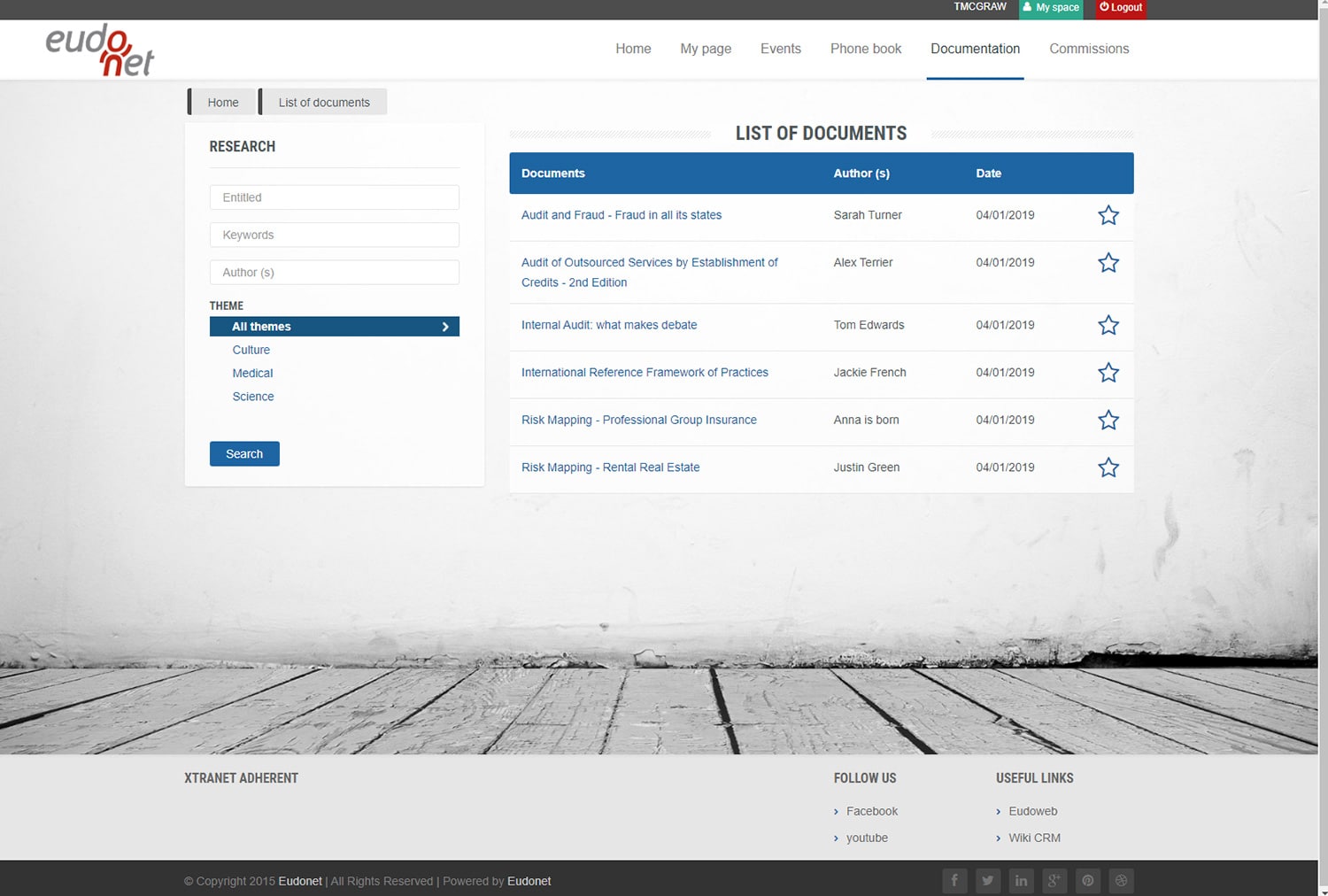 Help your contacts save time
The Eudonet Extranet software is more than anything a sharing tool so this software tool allows you to sell more and better. By using this platform, you can work more successfully with your contacts, partners, members, donors, volunteers and other professionals within a professional framework.
The Eudonet CRM extranet gives you a knowledge base that is shared with your colleagues and contacts. To ensure everyone always has access to good quality data, you can update your information in real time. This tool guarantees you organizational best practice, and processes and values that will be stuck to: teamwork, sharing, dialogue, etc.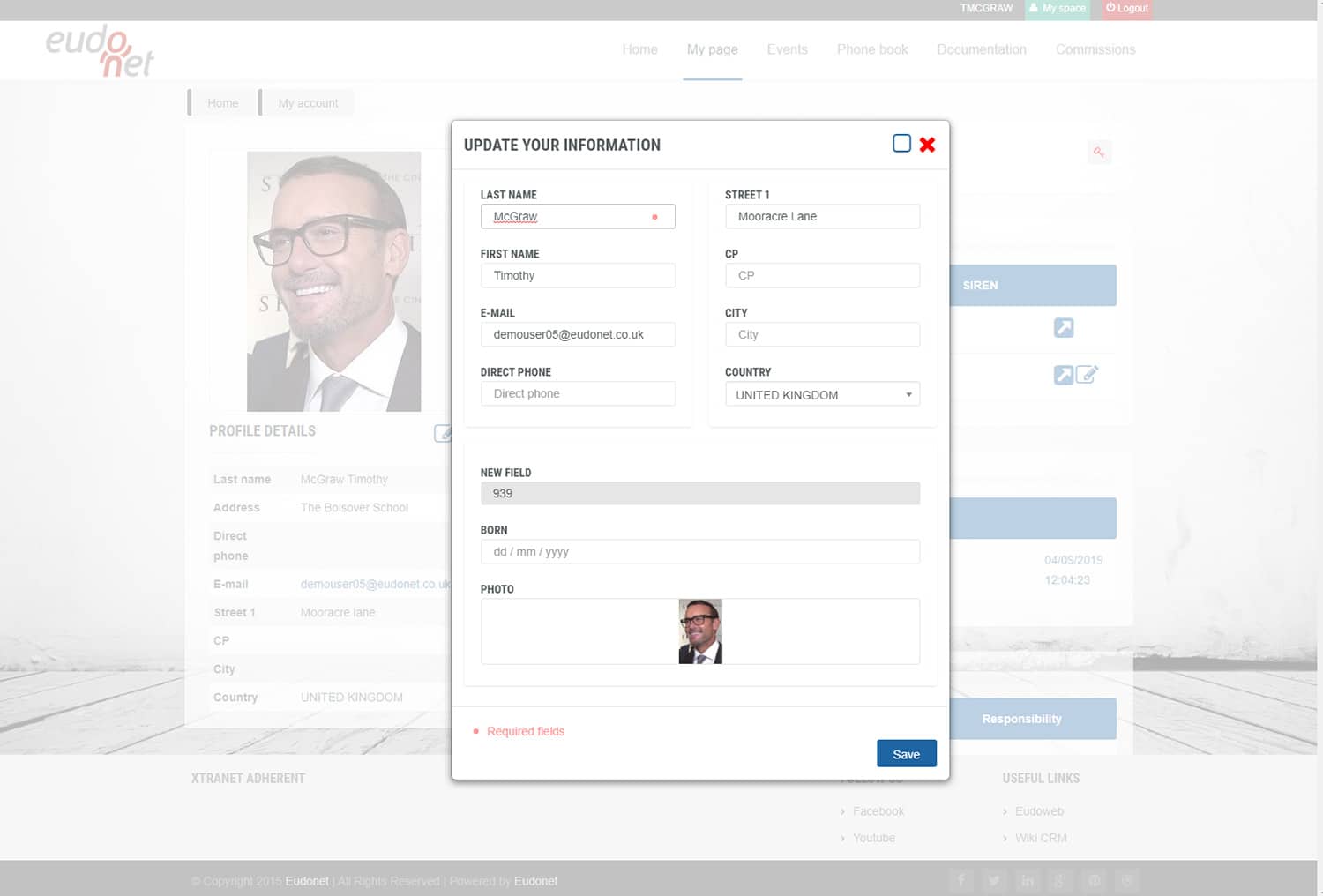 A QUESTION ? CONTACT AN EXPERT!
BÉATRICECRM Expert