SIMPLY AND EFFECTIVELY MANAGE YOUR EVENTS AND TRAINING
Organize and communicate your events
Create an event in just a few clicks! With Eudonet's Event Management CRM, you can set price levels and effectively target your guests.
Using an integrated mass email platform, you can build your communication and track open rate and click-through statistics. Improve the quality of your promotions and schedule reminders without having to re-solicit subscribers.
A CRM that optimizes the registration process
Events and training
Increase productivity with personalized online registration forms. Eudonet offers you the ability to model your forms so you can collect the information you really need. Moreover, the software generates and updates the subscriber list in real-time. With our highly flexible tool, you can also easily print nametags, communicate with participants, manage attendance and edit training certificates.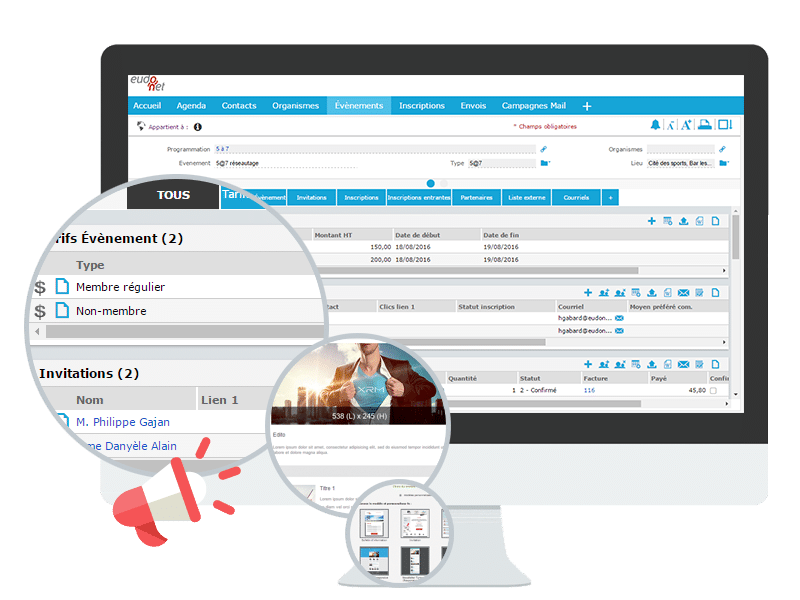 Fundraising
Organize a fundraising event with Eudonet. The Eudonet event management CRM is tailored to the needs of foundations and allows you to combine a benefit with different rates to generate tax receipts. The donation is automatically created and linked to the appropriate contact for analysis purposes.
Management software that enables accurate and real-time tracking of your events
Benefit from a dashboard that informs you of the number of subscribers in real-time and compare the revenue generated with your initial objectives. The simplicity of Eudonet's pricing and communication tools allows you to optimize your event participation rate and profitability. In short, with a maximum of relevant data in hand, you will be empowered to rapidly make adjustments.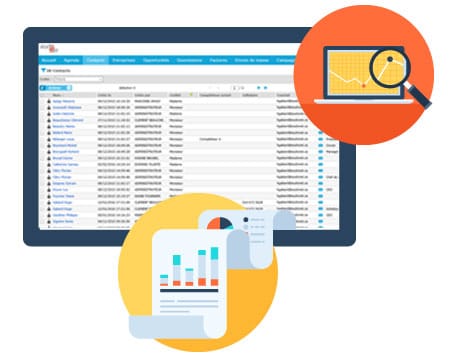 A QUESTION ? CONTACT AN EXPERT!
BÉATRICECRM Expert