Personalize your donor and sponsor relationships
Mobilize your donors to support your organization and its cause long term
How can you ensure your action will be perennial ?
Simplify the new donor recruitment process
To encourage individuals and companies to support your cause you have assimilated the sales model, its terminology (prospects, contacts, funnels, conversions, etc.) and its methodology into your work : lead-nurturing, events, co-option and so on.
With Eudonet, you can draft and share your messages via custom omnichannel marketing campaigns and draw on the power of marketing automation including direct mailing, emails, contact forms, etc.). It's easy to both incorporate your contacts into the CRM from any source and to display a 360° overview of their information. You can create your Contact records in Eudonet and then categorize them according to whatever criteria suits you best for targeting them during your recruitment campaigns.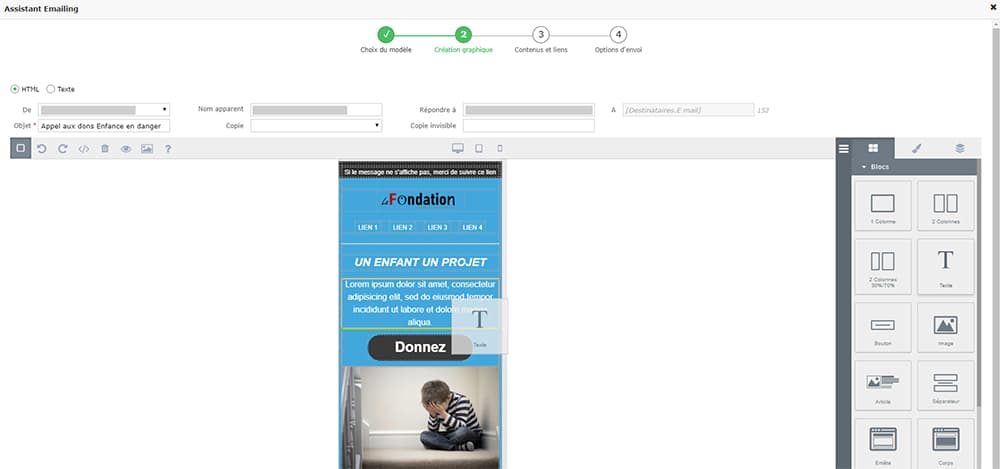 Retain your donors long-term
To retain your benefactors (donors, sponsors, testators, partners and contributors) you have to get to know them well. This is unavoidable if you want to generate more than just a passing interest in your cause and a one-time donation. Loyal donors also afford you a solid foundation for organizational longevity.
By progressively documenting information about your donors (background, interests, etc.) in Eudonet CRM, you can build individual profiles to which you can then allocate an RFM (Recency, Frequency, Monetary Value) score, or any other score you feel appropriate, such as their level of engagement (event attendance, interactions, etc.) for example. Develop your retention levers (events, galas, acknowledgements, gifts, etc.) and keep an on-going record of your interactions with donors.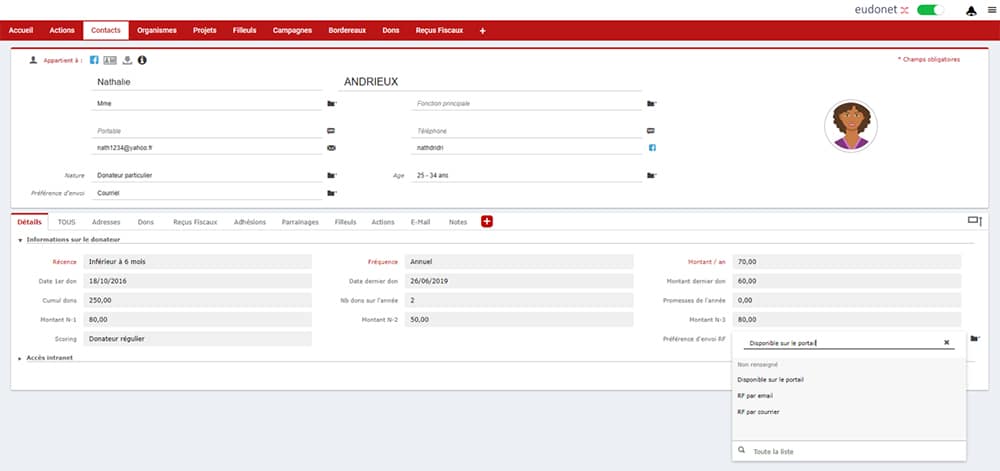 Grow your relationship with your sponsors and effectively manage your actions
You track your major donor relationship based on the individual sponsorship agreements signed with each of them. These agreements can be many and varied so managing payment maturity dates and the accompanying member benefits can sometimes be a lengthy and tedious process for your teams.
With Eudonet CRM, you can easily monitor and manage all agreements based on the individual sponsorship arrangements. You can automate and manage payment deadlines, manage benefits (both current and future), and customize the way you communicate with each sponsor to keep them up to date on achievements resulting from their generosity.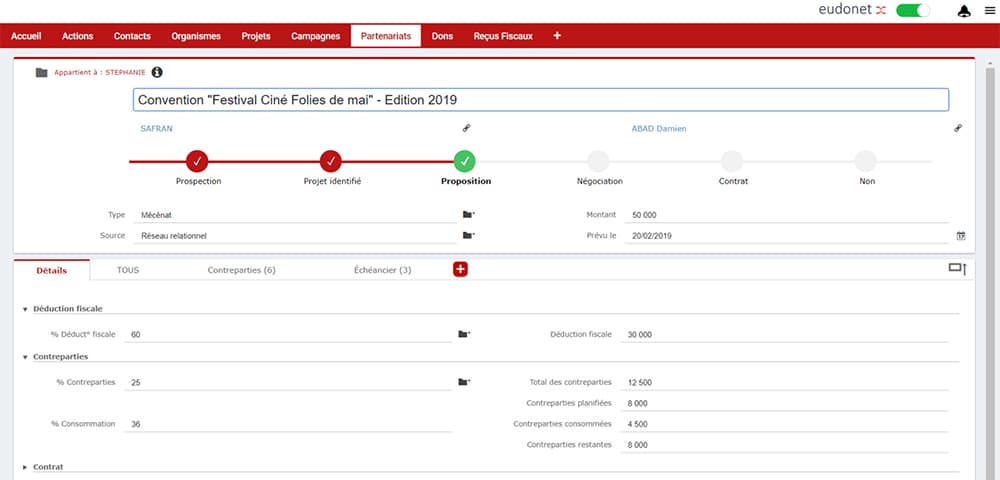 A QUESTION ? CONTACT AN EXPERT !
BÉATRICEExperte CRM