<
Simplify your contact management with Eudonet CRM
Centralize, organize and manage your contacts effortlessly
Members, donors, partners, clients, suppliers, individuals or companies, contact details, etc. Organizations manage high volumes of data from a variety of sources (Excel spreadsheets, email address books, etc.). This density of information can make it difficult to run and manage your contacts database.
With a Eudonet CRM you manage all of your contacts in a unified database shared by all of your teams. Depending on a person's hierarchy, you can limit read-only and editing rights to ensure the database remains reliable, you avoid duplicates and you can easily update it for all users.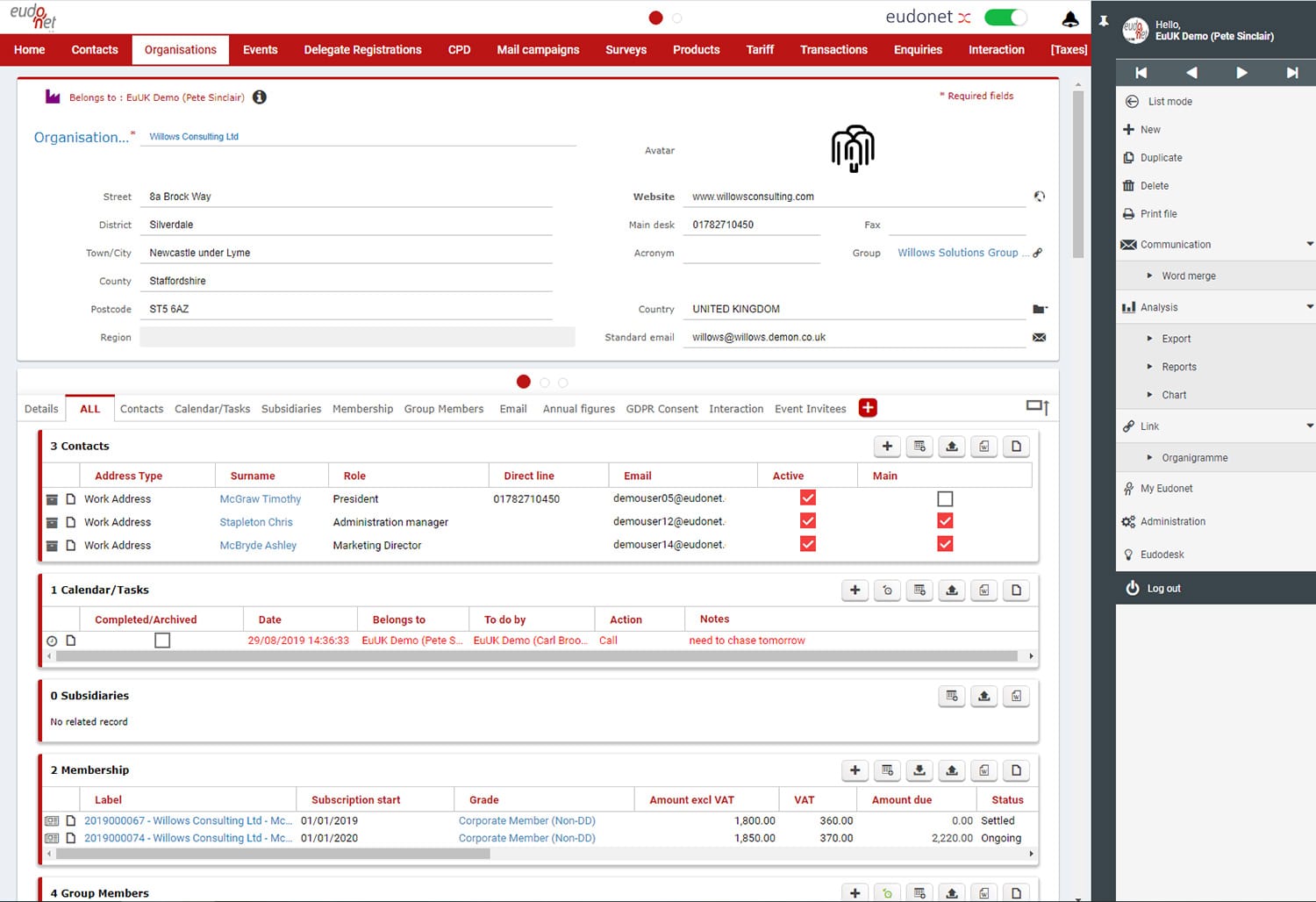 Track your contacts wherever they are
Is their work address different to their company's office address? Have they changed position? Have they changed job? Tracking your clients can be fraught with difficulty. Not to mention, your relationship and interactions might change depending on their professional development.
With Eudonet CRM you get a 360° overview of all of your contacts, making your work much quicker and simpler. In just a few clicks you can access all of the information recorded about a contact: conversations, emails, invitations, interactions, documents, events, clients etc.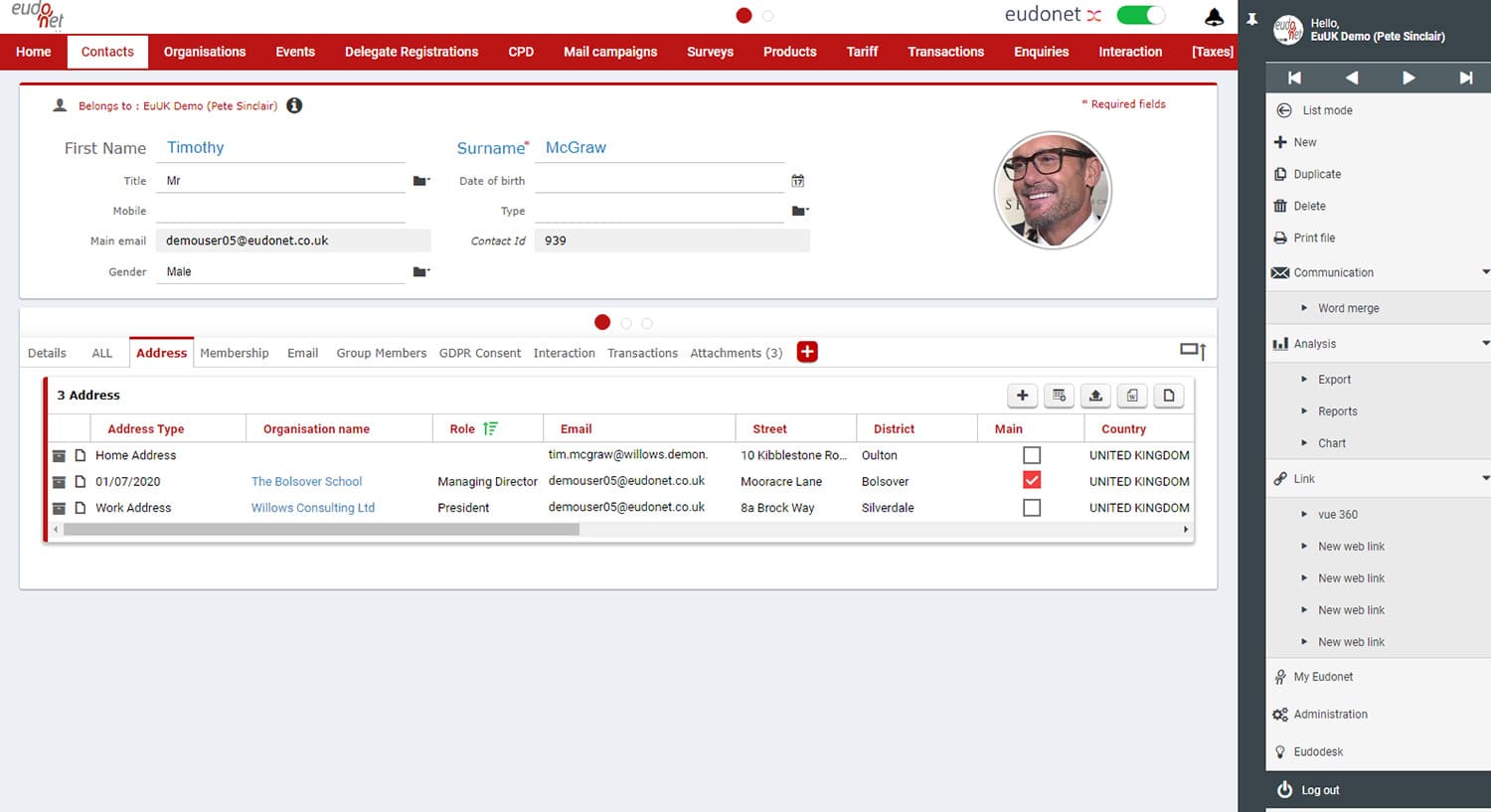 Protect your data
When you use personal or sensitive data, you must be particularly mindful of your data management.
The Eudonet CRM allows you to manage your data and maintain maximum confidentiality. Manage access rights and data anonymity for all or some of your users, schedule archiving or deletion. When sending out newsletters or campaign emails, recipient consent preferences are automatically updated in the CRM software. A contact can update their preferences or un-subscribe from emails and newsletters, even though their details remain on the dispatch list.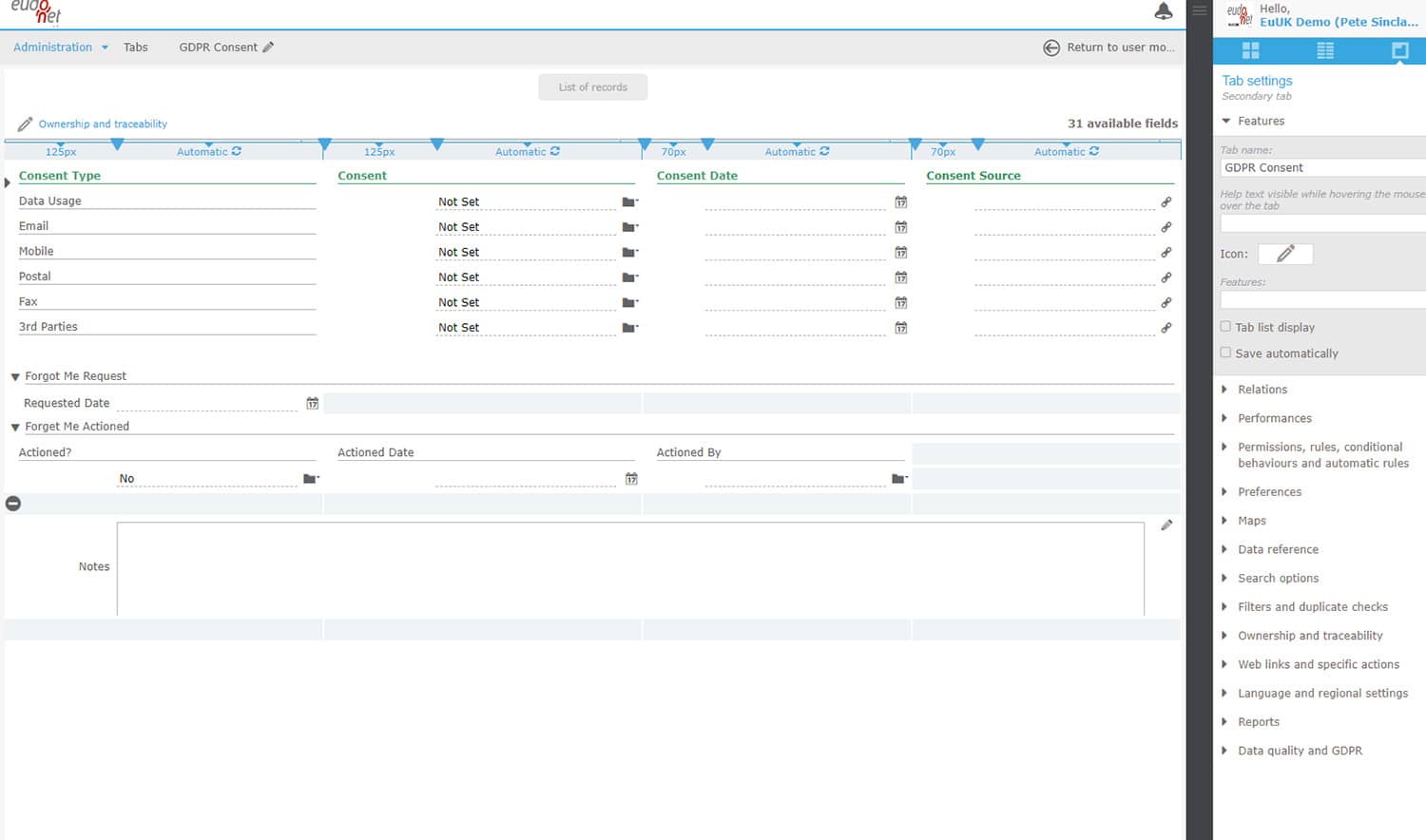 A QUESTION ? CONTACT AN EXPERT!
BÉATRICECRM Expert