Make Eudonet your own with the latest add-ons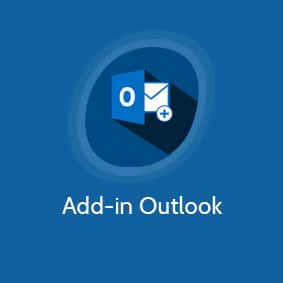 Outlook is your favorite email? Activate the Add-in for Outlook to enrich your CRM with all the emails exchanged and simply add your contacts in Eudonet.
In webmail or from your Outlook application, whether they are received or sent, associate each important email with your Eudonet contacts. Available on the Microsoft store, install this AddIn to get an even more complete knowledge of your customer relationship.
When reading an email, the extension recognizes the sender or recipient contacts, allows the opening of their files and offers you to import this email into Eudonet.
When the contact is not recognized in the CRM, a simple click is enough to add it to your database.
It is the ideal extension for:
Identify contacts from their email addresses

Associate emails with contacts

View a contact's mini-sheet from Outlook

Open a contact's file from Outlook

Search for a contact from an email

Add a contact without leaving Outlook