HIGHLIGHTS, BREAKFASTS, WEBINARS, TRADE SHOWS: TO MAKE THE MOST OF YOUR PROJECTS, FIND OUT ABOUT AND ATTEND OUR EVENTS!
ALWAYS MORE CRM NEWS, EXCLUSIVELY FOR YOU!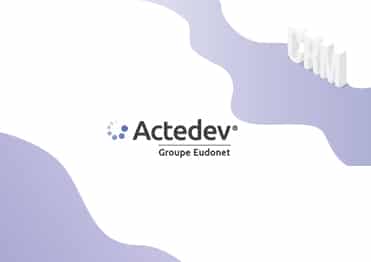 "ACTEDEV and Eudonet Group will collaborate in the development of the next software version, based on Eudonet's cloud platform."
"The theme of this 2nd Eudo i-day was "20-year Mission" and the agenda focused on innovation."
"Eudonet, the CRM (Contact Relationship Management) developer and integrator, has announced its annual figures for 2018. "
Sorry, no news is relevant to your search.